Showroom
---
Sparkasse Neunkirchen
Innovative and customer-oriented: The new SmartLAB from Sparkasse Neunkirchen
The Saarpark-Center Neunkirchen is the largest shopping center in Saarland (Germany). It has long been established in the heart of the city of Neunkirchen as the popular meeting place for all people in the region.
So far, Sparkasse Neunkirchen was represented here with a classic branch. "With the background of changing customer behavior and increasing digitization, we faced the question of how we deal strategically with the location. A new concept was needed", says Ulrich Müller, architect of Sparkasse Neunkirchen.
The goals were:
Use this location with a high visitor frequency to win new customers
accompany them personally through so-called guides into the multi-channel world of Sparkasse
customer needs should be met simply, conveniently and "smartly" in the area of service and liquidity . - with an innovative and customer-friendly range of services.
The SmartLAB, a digital competence center, was created
"Smart" not only stands not only for smart, but also efficient, agile and innovative. It refers to modern communication and modern banking.
LAB is the abbreviation for laboratory - a place with an innovative, experimental character for intensive exchange and joint discovery of new things. LAB also stands for "Learn about Banking", the opportunity to experience and learn how easy banking is today.
Innovative brand appearance
In order to arouse interest in as many people as possible, an individuel, innovative market presence was developed. It deliberately does not put the "Sparkasse" brand in the front. This will address visitors better, who are not yet Sparkasse customers. In addition, it will be possible to create a shop character that matches the other shops in the Saarpark-Center.
The architecture and design were used to create a modern, reduced, almost futuristic look that is slightly different from the usual Sparkasse CI. This makes the new spirit noticeable. One only recognizes the Sparkasse at second glance.
The design and rooms of the SmartLAB are modern, open and inviting. When designing, the Sparkasse placed particular emphasis on a pleasant atmosphere of wellbeing, which nowadays also includes free WiFi and charging options for customer devices.
Become more digital – stay Sparkasse. With extensive service and self-service offers
In the foyer area, visitors can immerse themselves in the digital world of the Sparkasse. Two NOVIS FLO EVO self-service terminals with a convenient touch function fit perfectly into the media desk (multifunctional table). Exploring the modern world of Sparkasse is a fun experience. The big NOVIS LOFTmount large format screens merge flush with the walls. Information that is relevant for customers and visitors is displayed on a large scale. Thanks to their touch function, it enables exciting interactive browsing through the offers of Sparkasse.
The meeting point can be used standing or comfortably with stools for advice, presentations and tutorials, even for several people. If necessary, an iPad or tablet can be mirrored there on the high-resolution NOVIS LOFTmount monitor and parts of the glass pane system can simply be closed if discretion is required.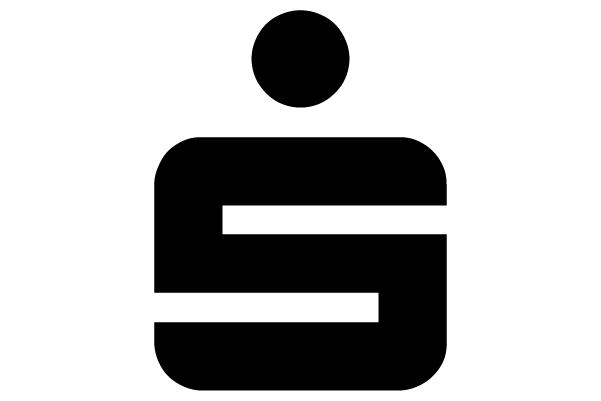 Architect
Ulrich Müller
General Contractor
Concept GI GmbH & Co.KG
Customer
Sparkasse Neunkirchen
More projects from our customers
Do you want to see more?
Get to know the countless success stories of our monitors.
Do you need support with design & room planning, media technology, furniture construction, interior design?
Benefit from our experienced partners.
Product brochure
Overview of areas of application, variants, options and the technical data for the products.
Do you want the power for detail?
Are you a creative, planner, problem solver, innovation-driven or sustainability-loving? Are you a generalist with attention to detail?
Do you need documents for planning and implementation?
Technical drawings, 3D models, tender texts, etc.